Inthevortex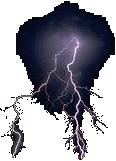 By Philip Flory
Updated 5/15/99
---
My Storm Outlook Updated 5/16!
My Weather Photos Coming Soon!
---
What's Happening??
Storm Track Picnic reschedualed for 5/22/99 because of possible convection tomorrow! News Page!!
Dont Forget To sign My Guestbook!At the Bottom!
Oklahoma Tornado ranked F-5,Kansas Twister F-4
---
Credits


Special Thanks Also to storm chaser Eric Nguyen for getting me hooked up with microsoft front page,and help with the home page visit his page by clicking HERE
Questions Or Comments
Sign My Guestbook
View My Guestbook E-mail Me!